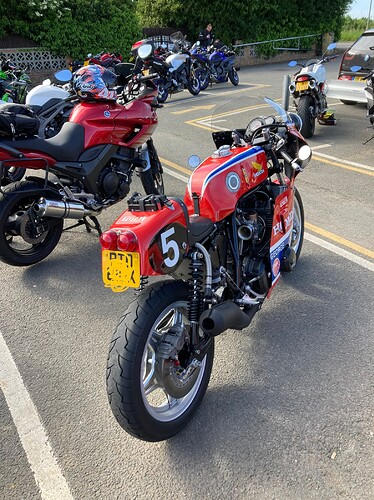 Parked up at The Super Sausage….
I think it's got a CB900F engine in it . Beautifully put together …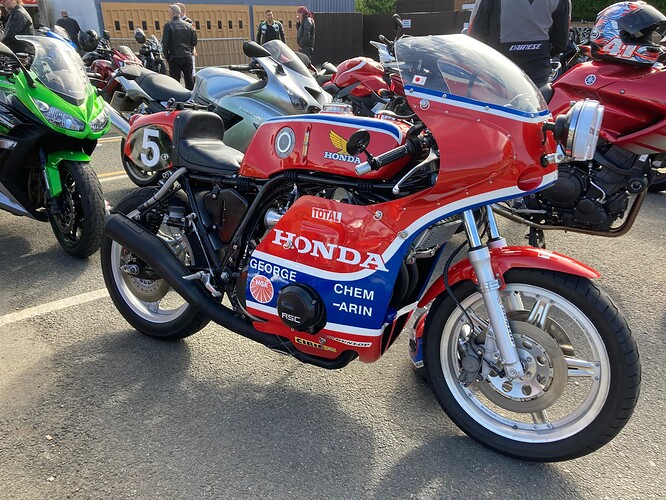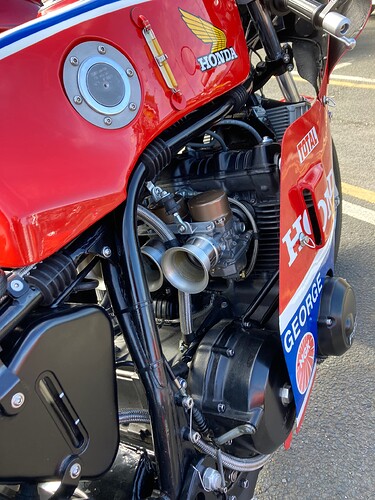 All bikes should have a fuel level gauge like that.
That bike is beautiful.
A honda I like, who'd a thunk it…?
I know it's all "in the eyes of the beholder" but, damn, that thing is FUGLY!


P.S. I can say that cos I own an R65LS …
Only a mother and all that …