Copied from my email
SPECIAL OFFER PARTS
HUGE SAVINGS TO CLEAR SPACE
CLASSICS PARTS CLEARANCE
LAST CHANCE
ONE OFF SALE BEFORE WE RECYCLE THESE - FILL IN THE FORM ON THE LINK BELOW.
WE WILL INVOICE VIA PAYPAL WITHIN 72 HOURS.
STRICTLY FIRST COME FIRST SERVED:
A9778027
FOLDING GEAR LEVER
FITS TRIUMPH BONNEVILLE, THRUXTON AND SCRAMBLER
FROM 2001 - 2015
RRP £90 - NOW £15
A9518089
WAX COTTON TANK BAG
DESIGNED FOR BONNEVILLE RANGE 2016 > NOW, BUT CAN ALSO BE FITTED TO EARLIER AIR COOLED BONNEVILLE, THRUXTON AND SCRAMBLER BIKES
RRP £150 - NOW £30
A9758304
GRAPHITE LUGGAGE RACK
DESIGNED FOR STREET TWIN, STREET SCRAMBLER AND BONNEVILLE T100/T120 (WATER COOLED ONLY)
RRP £180 - NOW JUST £30
A9738075
CHROME CLUTCH LIFTER COVER.
FITS AIR COOLED BONNEVILLE RANGES FROM 2001 -2015
RRP £35 - NOW JUST £5
YYY
SHIPPING COSTS WILL BE CALCULATED ON AND ORDER BY ORDER BASIS.
YOU ONLY COMMIT TO PURCHASE WHEN YOU PAY THE PAYPAL INVOICE.
LOOKING FOR SOMETHING ELSE?
Looking for a part for your bike but can't see what you're looking for?
Get in touch with our team to discuss your needs and we'll do our best to cater to you.
CONTACT US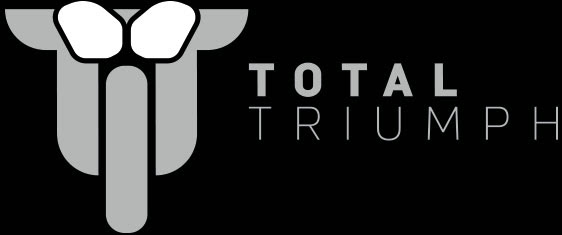 Three Bridges Garage, A38 Wellington Road, Taunton, TA4 1ES
T - 01823 358899
E - sales@totaltriumph.co.uk
www.totaltriumph.co.uk
You're receiving this email because you are subscribed to our mailing list. Unsubscribe Here
You can also view this email in your web browser.