Anyone got snow today? It's quite sunny but cold (1-3C) here in the Peak District.
Yep . A bit of snow in the Chilterns …
Only a dusting this morning and all gone now …!
We (near Utrecht, NL) had snow this morning.
The forecast has proper snow falling here on Thursday and through the night. Better make sure there's enough milk in the fridge.
Beautiful day here in Cheshire, clear blue skies but cold. I'm off to hospital today to see the orthopaedic surgeon about my knee, so hopefully get a plan on next steps.

We were due to have sleet today in North Yorkshire but it hasn't lhappened (looks like snow on Friday though).
Sunny and blue skies so out for breakfast in Boroughbridge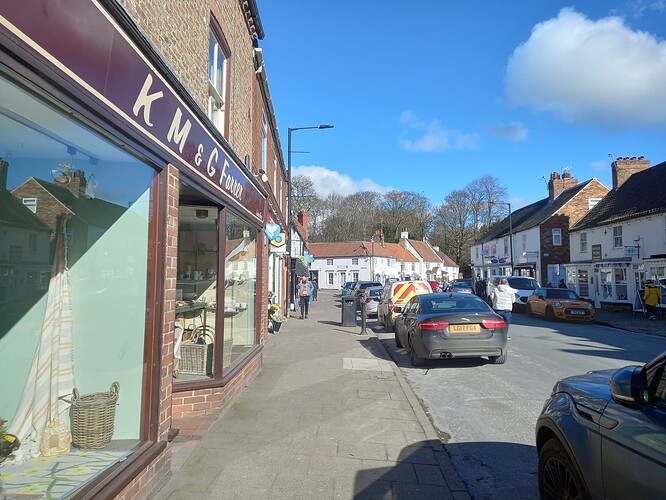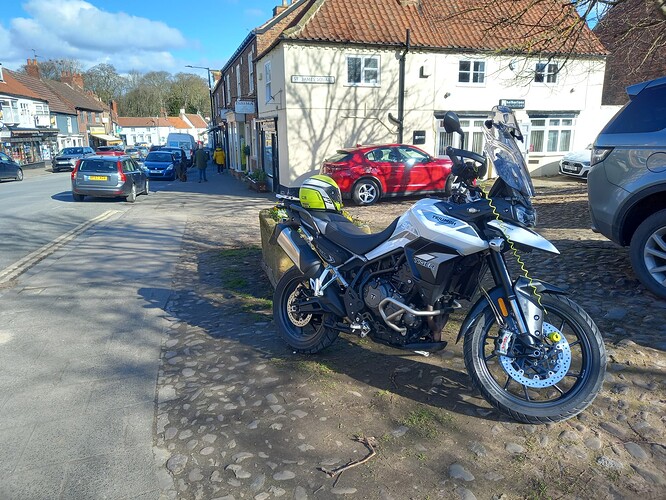 Did you do that on purpose.

Good luck with that wessa. My brother has similar knee issue. He bought a SpeedTriple in April last year after his knee surgery ( thinking that was the end of his knee woes.) and has ridden it about 3 miles so far…
Yes with a bad knee I've hardly been on a the bike this winter despite reasonable riding days and I'm ever so worried that surgery will prevent me from riding in the future. Today I should at least get an idea on where I will be in the coming months.
I can see how that will be playing on your mind. I had similar misgivings before an eye specialist appointment last month. Let's hope it all goes well for your knee, too.
We used to live there…lots of good memories

Thanks Wim. Just about to set off for my appointment.
It's freezing but no snow locally for skiing. So zwifting in the basement pain cave.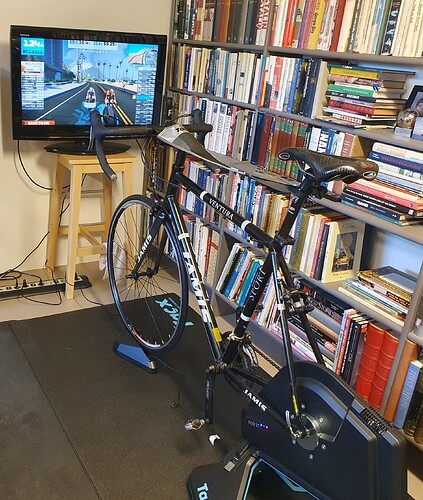 After 36 km and 56 min I ended up as 387th of 820 racers. That's where I am, I suppose. Fun, but I'm pretty knackered.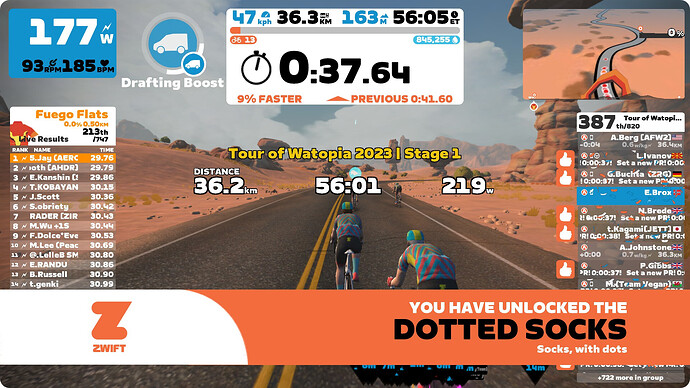 You're making me feel unfit. I'm going to get my bike out more this year. Running, too, if my calf will hold up.
Good luck Steve, hope it goes well
Light dusting on the Beacons but sun came out and Scorchio! I'm stuck indoors sanding floorboards, Mrs W is soaking up the rays painting chairs in the garden ggrrr.
I'd rather eviscerate myseft with a blunt butter knife than sit pedaling indoors going nowhere
After today's bike ride went for a walk with Mrs Mouse. It was blue skies with the odd fluffy white cloud and I was getting too hot with coat on. About 30 seconds after I commented to Mrs Mouse that it felt like spring, there was a very light flurry of snow; happened a few more times and there were no likely looking sources above.