Getting close to finishing off the build. I like to stick the carb's studs in with blue threadlock so that the carbs are easier to get off without the studs coming out with the nuts.
I was thinking about filing flats on so that I can use a spanner to nip them up and also allow them to be held.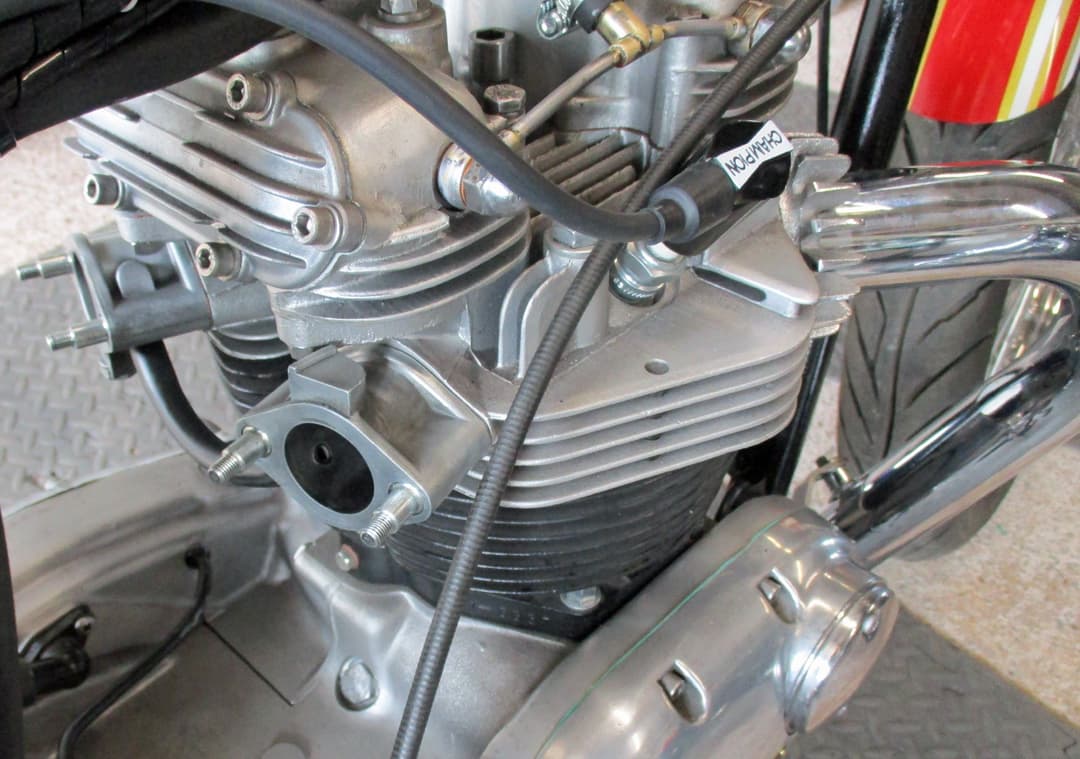 Then stuck the fat o-rings onto the carbs and noticed that they are Wassell rather than Amal. Never had any Wassells but they look pretty similar so went to bung them on. As they came with this bike, it was running, just about, but it was running, I thought they'd just slide on. Nope, the bolt holes were too narrowly spaced to just allow them to slip onto the studs. I'll have to have a closer look at some point.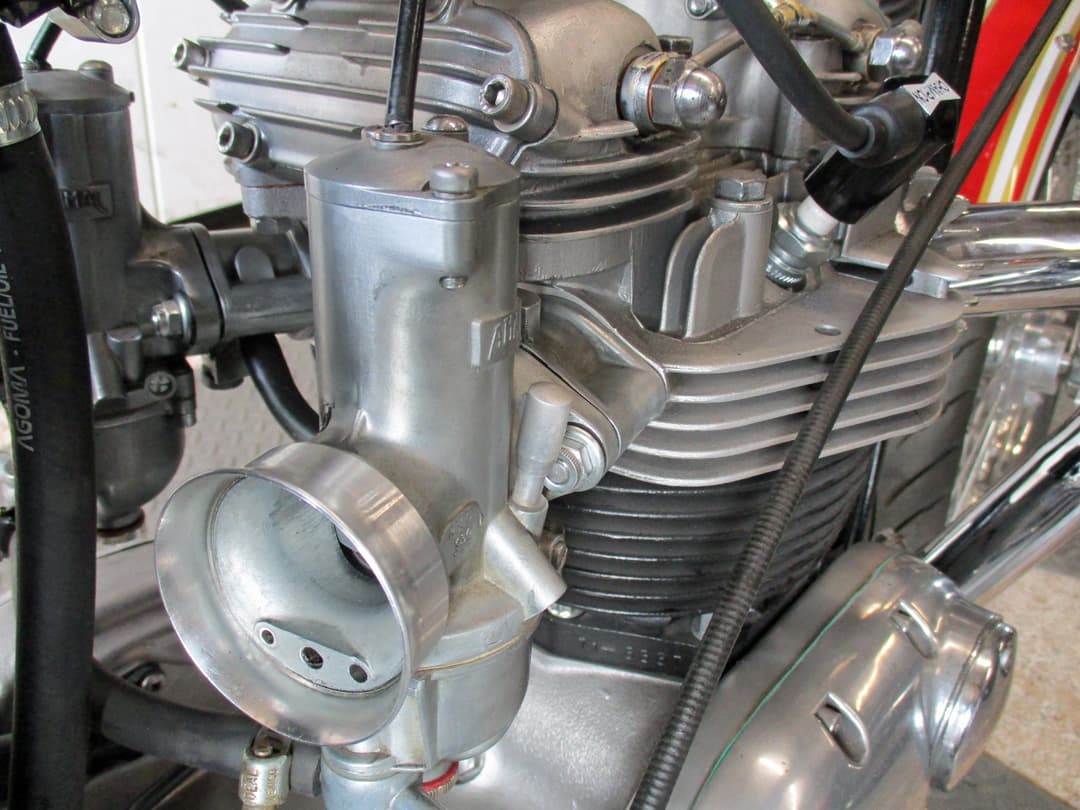 So, as I've got some Amals stashed. I tried those. And they slipped straight on.
I'm not so sure about the small bellmouths so I'll dig out some longer ones I think. But nearly there. A few more bolt on bits and then it's fluids.