Following last weekend's events we thought we'd deserved a wee treat. So off we went to Barcelona. Hardship, really…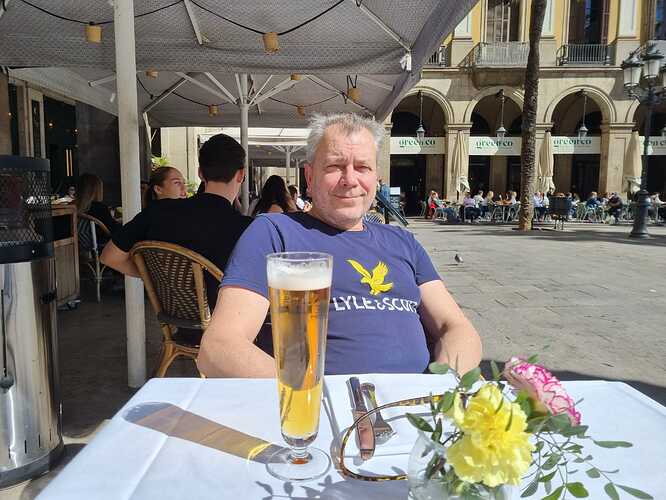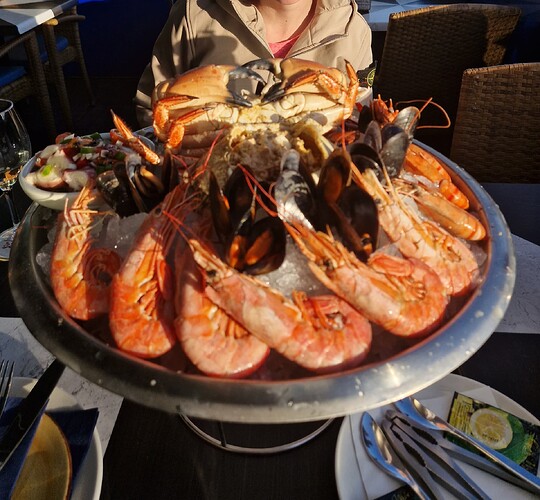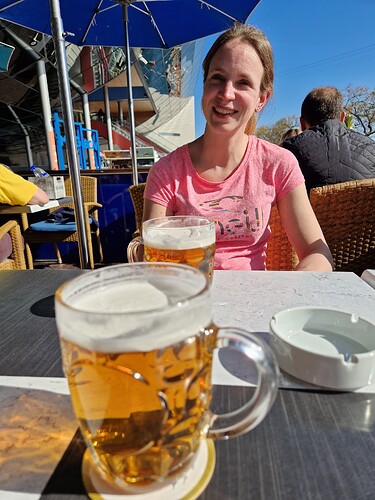 That looks fantastic; hope it does you both the power of good

.
Nice one Wim, looks like you and the wife are having a great time

Nice one

Have a nice time, you deserve it after what happened last weekend
Hope this helped!!! It looked wonderful…
A good day in Barcelona - some culture, glorious weather, wine, beer and tapas…

You really know how to enjoy the finer things in life don't you

cigar later perhaps?
I dont have many "Must see" places to go , but Sagrada Família is one of maybe 10 world wide. Looks amazing and looks like your enjoying yourself

Probably after dinner, Andy!

Gotta go see it if you have the chance, James. This was my second visit, and in awe again.
The weather looks superb…!
Glad you're having a good time.
I can't believe they've still got cranes up at the little church…
Slowest builders in the Northern hemisphere I reckon.
I can just imagine the Bishop asking the foreman:
"Will you get finished by Xmas…?"
" Yes mate, just don't ask which Xmas…!"
The video quality is pretty dire but the soundtrack, whilst nothing like as awesome as the building, is quite atmospheric and memorable.
Enjoy the break Mr & Mrs VULPES!
They're are SO much further on than in this video, Adie. Great for comparison, thanks for that!
A nice day yesterday. We visited Park Guell, which was great - save for the thousands of people just following their selfiesticks, bumping in to everything and everybody…

.
Very nice dinner to conclude our break.

Looks like a fantastic trip and a much needed break

Suck it in fella… we all do it!

Yeah, glad you've both had a good weekender!