Do you think MCN should proof read their poll questions prior to publication?
YES!

Should bloody think so two!
Although to be fair it is probably the only thing keeping a lot of new riders rubber side down, the power of most modern bikes is just too much for many to use without the benefit of all the rider aids.
I tend to agree. For hyper-sport bikes is the technology preventing accidents? I wouldn't care if there was no traction or anti-wheelie control (for example) on a 125bhp machine. I rode one for may years without getting myself in to trouble with the power. Riding a Panigale V4S might be a different kettle of horses…
Before the Speed Triple I had a Yamaha FZ1 for ten years with 150hp. It had abs brakes but that was it and it was fine - you just had to be careful in the wet.
Having said that, I'd rather have the electronic safety net than not. I think that the main problem with all the electronics is the cost of replacement when something fails, but overall I think the pros outweigh the cons.
Some of the modern complexity, like EFI, has been forced by emissions requirements. Some, like traction control and riding modes, are a good idea on really high-powered bikes, but are just marketing BS on bikes like my Street Twin. ABS is good to have, but hardly necessary.
As far as reliability is concerned, when I was young, I rode 50s/60s bikes (magnetos, dynamos, carburettors) as everyday transport. I was always pretty confident I would get where I was going because (a) they were pretty reliable anyway, and (b) they were generally easy to fix if you had to.
With modern bikes, I am also confident I will get where I am going, because they go wrong very rarely, but if they did I would have to phone for the breakdown truck.
Progress? In performance, yes certainly. In other respects, I'm not so sure.
Yup…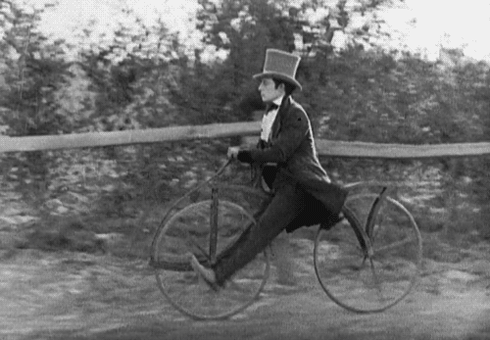 so far it works, it's not too complex, apart maybe too modern dashboard with menus and too much things on it.
I was talking about this kind of thing the other day with someone. He used to do a lot of track days but has stopped now, the reason is there are too many people on powerful bikes with no concept of how to ride properly. Without realising it they are constantly saved by their traction control and other biker aids but lines, cornering and speed seem to be a complete unknown to them. He basically deemed the track too dangerous now as you cannot predict what these people are likely to do and where they're likely to be on the track.
We should have a choice, manufacturers should be allowed to make bikes simple. But its not allowed. At the same time I prefer a really powerful bike with all the toys.
My view is that all the gizmos are a completely unnecessary expense. I just want the basics. If you need traction control, abs etc etc to keep you on board then you are riding badly. A good rider rides safely. A very talented rider can ride quickly and fairly safely.
When I think back to the early seventies riding Jap two strokes on Jap grip-less tyres on wet manhole covers and surviving horrendous tank slappers I wonder how I had the nerve to carry on. But at the time it never bothered me in the slightest.
I've voted yes, but at the same time I seem to have gone more back to basics. My fear is that the level of technology on modern bikes now means that new riders will never pick up the skills that the older amongst us take for granted.
I voted yes. I think abs is a real bonus on modern bikes, but do agree that a lot of the other aids are great additions, however do restrict the learning of essential bike riding skills. On my tiger I have it permanently in sport mode in any riding conditions and without tempting fate am still enjoying my riding.
Manufacturers will continue to add these aids to meet legislation and safety improvements, so we are going to have to live with them or ride a classic bike.
Two wheels, an engine and somewhere to sit, that's the perfect definition, anything else is just fluff.
Here you go then.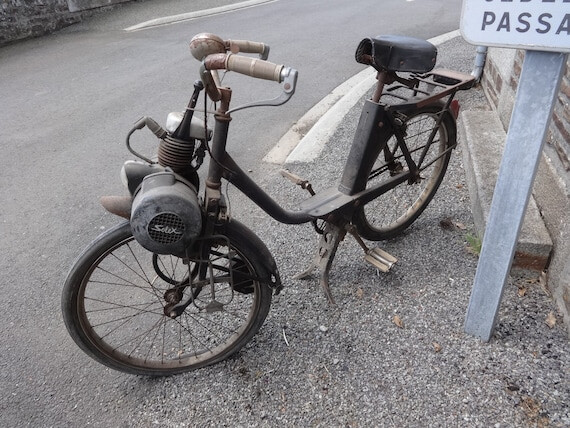 I appreciate the simplicity of a bike. I like my t100 for its simplicity and it does not need TC! Its very pleasurable. On the other hand when I had superdukes, nothing compares to the buzz it gives you, you can literally turn the TC to about 3/9 (it stays there too btw) wheelie control off and give it the beans mid corner. You could fell the rear squirm while trying to find grip, leave dark lines on the road and pull an epic wheelie while exiting the corner with the bike getting itself upright under power. Amazing sensation and all down to the electronics, wouldn't dream of trying it on road without the aids. Amazing technology.
Also, seen a video not long ago. A standard superduke, the KTM moto gp bike and a car having a race. One of those carwow youtube vids. Of course the moto gp bike was fastest in a drag race but there was a break test. The road bike stopped faster than the moto gp bike! A testament to ABS, no?
I am obviously a new rider - apart from my 125 which had nothing and one of the Gladius (es? Gladioli?

) I rode for my DAS I have not ridden a bike without ABS. I am grateful to have it and would have it from choice but would be happy to ride without also, the same as I drove cars and HGVs without it for years but am pleased I have it in my car now. I have had to do a few sharp stops on my Street Triple (a very sharp stop when the deer ran out) and it did not activate the ABS but knowing I have it is nice. Traction control I am not as bothered about - that said, it did flash at me just once on an unexpected thick coating of mud on the road in the wet; I feel like I would have been OK without as I was riding safely - but who knows? On balance though, I like to have them both; point taken that it likely makes me think I am a more competent rider than I actually am!
The electronic gadgetry, especially connectivity and too much information on screens does not appeal to me - I ride to get away from "life" even on my commute so don't want to know if someone is calling or messaging and certainly don't want to talk on the phone whilst riding. The same goes for music - I like to be fully involved in the ride.
So…I like to have my cake and eat it; rider safety aids yes please. Connectivity / bike cluttered with gadgets - no thanks!