I like your style

That's a lot of beer for a tiny mouse belly. I might have one later but hopefully stay the right way up

.
My assistance human tends to quaff most of it!
Very helpful of them

.
They are. I may be a hyper-intelligent pan-dimensional being but am somewhat challenged when it comes to things like operating motorcycles.
Good starting beer!! Definitely not a session beer as I found out the embarrassing way years ago!! Went onto 'Old Peculiar' then these days I 'do' Mcewans champion and now all time favourite is 'Crafty Hen' Anyone on 'Gold Label' these days?
I picked up a Crafty Hen along with a couple of Doom Bars while I was out earlier. Let the weekend commence.
Wasn't quite 'Beer o'clock' more like cupT clock and was at GEM diner cafe thingy bike shop and saw this beauty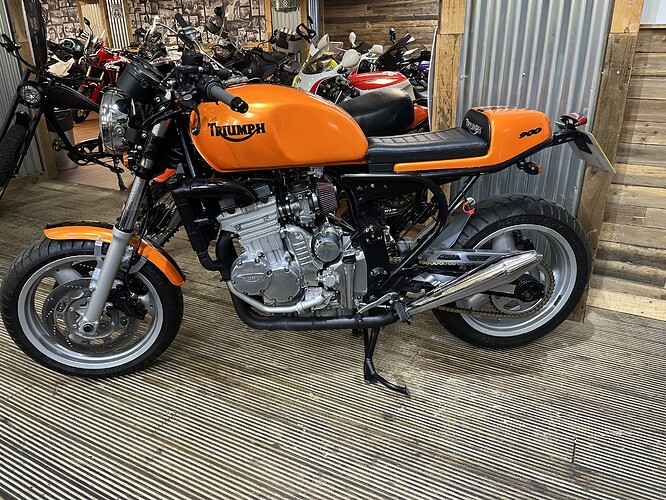 Up for sale at £'telephone numbers', for a 1997 bike
What a beauty, I love that colour.

I must be getting old. My first thought was…. That seat does not look comfortable at all!
Yes, but look at that lovely shade of orange!!!

.
Yes there's a freedom feel about bright orange on a bike.
Looks like a CRK conversion.