I recently created a virtual tour video of one of my ride out routes - video here: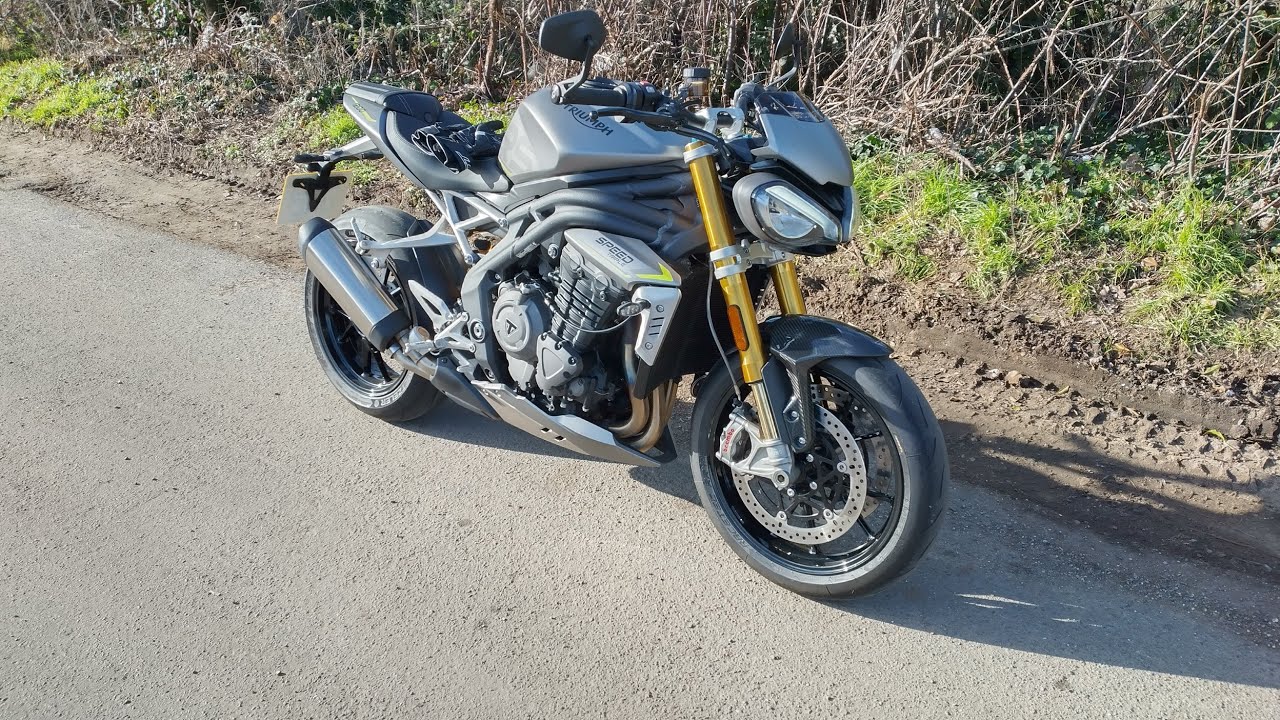 For anyone who may be interested, here is a step by step guide to how I did it…
I used three different pieces of software, all of which are available for free.
You will need a GPS tracker app on your phone. I have an Android phone and downloaded Geo Tracker. The key criteria is that it must be able to save your route as a GPX file and be able to export it.
Google Earth Pro. I'm not sure whether the web version of Google Earth will work for this, but Google Earth Pro should be available as a free download if you, well, Google it…
Video editing software. I just use the free video editor that is bundled with Windows 10.
Step 1 -
Start your phone GPS tracker and go ride your route. When finished make sure you save it as a GPX file. It's important that it's a GPX file and not another format. You will next need to get that file off your phone to a location that Google Earth can import it from. There are various ways to do this - you could connect your phone via usb to your computer or if you save files to an sd card on your phone, take that card out and plug it into your computer (using a usb/sd adapter if necessary). If all else fails, use your phone to email the file to yourself. The GPX file is just a glorified text file so will likely be quite small. For example the file that the above video was created from was 565kb.
Step 2 -
Open Google Earth Pro on your computer and you will see the following screen.
Import GPX file – go to Tools – GPS on the top menu. The following dialogue box will appear.
Make sure the correct boxes are ticked as per above. Click Import and go find your GPX file. You will now see that the route is marked on your map and a file called gpx GPS Device appears in the box on the left under your Temporary Places directory as below.
Check which boxes are ticked in the "Layers" section on the left. If you want a clean map untick them all apart from "Terrain" and "Borders and Labels". You can always add them in later if you want lots of labels on your map.
Right mouse click on the "gpx GPS Device" directory and select "Copy as Tracks". Right mouse click on your Temporary Places directory and select Paste. You will now see that a second gpx GPS Device file has appeared as below.
Untick the original gpx GPS file (but don't delete it!). Select your new gpx GPS file again and then press the "Play Tour" icon as below and you will get a first run through of your video. Don't worry if it looks rubbish as we're going to change a bunch of settings next!
Now we will change some settings so that it looks how you want. To do this select Tools from the top menu and then settings. The following dialogue box with tabs will appear.
There are loads of settings you can change, but to keep it simple we'll concentrate on just three. The first one is under the "3D View" tab. Under the Terrain section you can see "Elevation Exaggeration" – mine is set to 2. This is okay for a very flat area (like mine) but if you live somewhere more hilly you may want to reduce this. 1.5 is a good starting point and adjust up or down from there.
Next we are going to select the "Touring" tab. The two settings in here we are looking for are "Camera Range" and "Speed: (multiples of real time)". I have Camera Range set at 1600 metres – This determines the height from which your video plays. I have set the Speed to the maximum of 20 to speed it up. See below.
Click Apply and then OK.
Go back and click your Play Tour icon again and see how it looks. If you don't like it go back and adjust these three settings accordingly and play it again until you're happy. These settings are global, so will apply to any new video tour that you make so you will need to keep changing them depending on how you want a new video to look.
To change or remove the description that appears next to your icon that is moving around your route right click on your gpx GPS Device directory and select Properties. A dialogue box will appear that allows you to change the description (or delete it), change your icon (click on the icon right of the description box) and change the colour and width of your track line by selecting the "Style, Color" tab.
Once your happy with how it looks. You're ready to add a Tour which you can export as a Movie. From the top menu select Add and then select Tour. You will notice that a small 'recording' box has appeared on your screen as below.
When you are ready press your Play Tour icon again and after it has scrolled to the start point hit the Red dot on your recording box to start recording it. Hit the red dot again to finish recording.
Once recorded you need to save it by clicking the 'disk' icon circled below.
A dialogue box will appear asking you to name your tour, so call it what you want and click OK. You will now see that a third file has appeared with a little video camera icon - as below.
If you click on it and then click you Play Tour button again (now with a little video camera as well) you will get a play back of what you have captured.
The final step in Google Earth is to export this video to your computer so that it can be played by other media. To do this you first must close your video playback box on your main screen by pressing the 'x' in the corner.
With your Tour video highlighted now select Tools from the top menu followed by Movie Maker. Use the Browse option to select where you want to save it and what you want to call it. I leave the file type as .m4v as Windows media recognises it and it can be changed later to an mp4 file using Windows video editor. You can also select the video quality under Video Parameters (1080p, 4k etc).
Click on Create Movie. This may take a while, so just leave it to get on with it.
When it's finished find the file on your computer and double click on it and your media player of choice should just play it!
You can then use video editing software to make further changes to it. Add text, photos, a soundtrack or commentary etc. I use the video editor that comes free with Windows 10 which works just fine.
WARNING!
Because these files are in your Temporary folder if you close Google Earth you will lose everything you have done. You should therefore drag the files you have created into the My Places folder if you want to retain them before closing. It will give you a warning message if you try and close it with files in your Temporary folder. You can create a new sub-directory under My Places if you wish by right clicking on it and select Add Folder and drag your files there so you have a separate folder for every tour you create.
Step 3 -
The video you have created above is quite usable and will play fine using Windows media player, but if you want to add some more touches to it - things like a title screen, add text or commentary, or even a music track to it then you'll need to run it through a video editor. As said, I just use the Windows 10 bundled video editor that will do all of the above.
I won't go into a 'how-to' here on how to use Windows 10 video, but if anyone wants a guide let me know and I'll add that later.
Let me know if you have any questions.