Yesterday I did a 200 miles round trip to the east coast using mixed road types and a different route each way. I love how verdant this time of year is.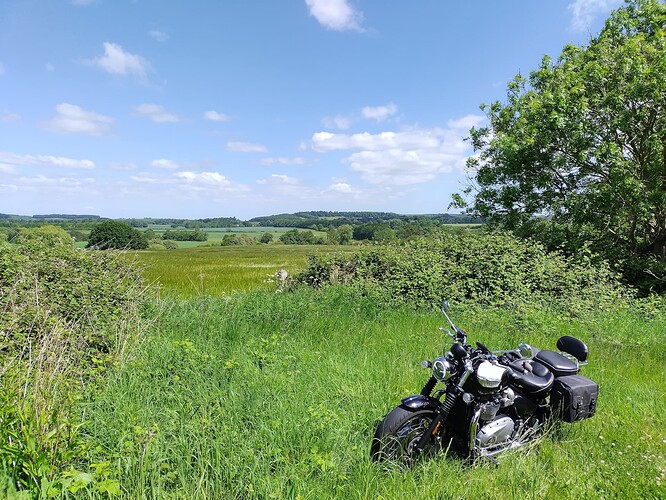 My favoured destination is Sutton-on-Sea and Waldo's Fish & Chips which also has a convenient petrol station opposite so I filled up whilst waiting for food to be cooked. (Avoid the other chippy in the village as their food is horrible as I discovered one Monday when the good place was shut. I also got the same warning from some locals once.)
To eat the chips I go to a quiet beach 5 minutes away.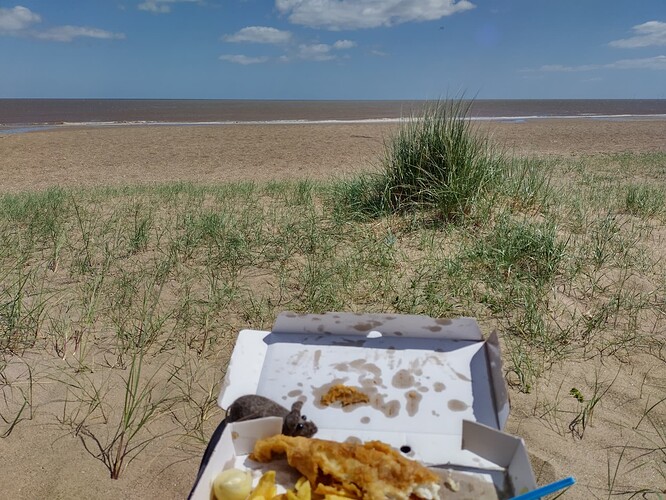 I like the Lincolnshire countryside as a change from other areas I ride, with large expanses of flat landscape and straight roads it feels very Zen.