I rode a shield n' bar once… I rather enjoyed it… I have have ridden worse!
A couple of Ironheads parked up at Krispy Kreme's the other week.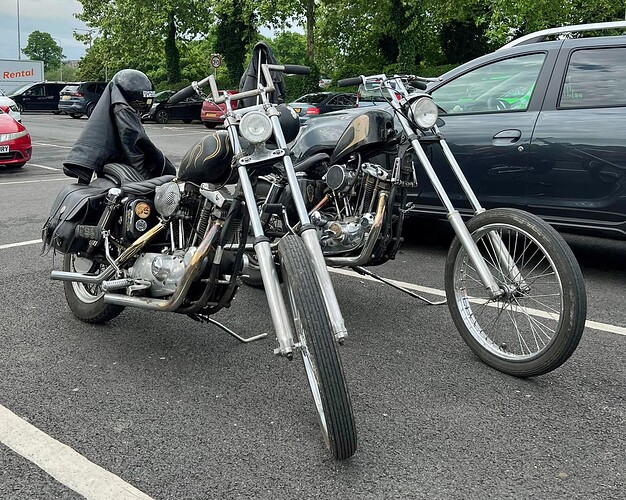 What is it with leaving helmets and kit hanging on bikes these days?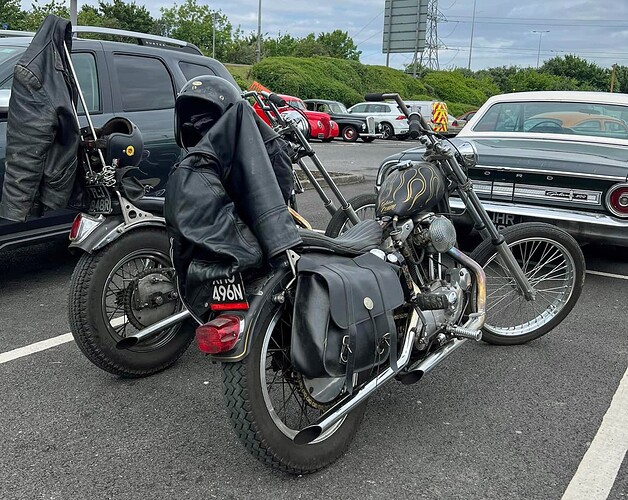 Note the very high highway pegs

Perhaps Krispy Kreme has a dress code.
Ermmmmmm … is it my failing eyesight? Or a trick question? I don't see any highway pegs on either bike - just the mid- controls.

Belay that last …
just spotted the fold down pegs on the leftmost machine …
Must admit if my bike is in clear view I often leave my kit on the bike, rather than carrying it and cluttering up the table when my brew comes.

.
I'm too paranoid to do that. I wn't leave my key in the bike when I'm paying for fuel, even if I can see it. You just never know if some oik will snatch and run.
I don't leave my key in the bike when I leave it either.