Well it was nice having the newest / nicest Speed there for those few min!
Welcome.
Hi Neal. Welcome to TMF! Can't go wrong with a pic of a Speed Triple.
Ooh… TMF, eh? I know a certain Flyer that may not be too impressed.
Haha! Oh yeah, I hadn't twigged that one! Maybe I should invite him…
Haven't kept up with him as of late. Think he sold his Street Triple but probably still has the Speed Twin.
Try him

You still have the honour of being the first poster (I think).
Also, newest doesn't always equal nicest

Outside of admin maybe but I'll take it.
Going through the awards brought me to conversations on different manufacturers - About the Yamaha category
(Sorry for hijacking thread)
He did say that he's definitely keeping the street BUT maybe swapping the twin for a newer one. Usd's and better brakes etc
I got a couple of people to check things were working early doors but they were just test posts and I did say I may clean them out. Eveything posted from now on will persist.
I thought I would add a picture of my bike previous to the Speed Triple - a Yamaha FZ1- Fazer. I bought it new in 2010 and had it over 10 years before changing it for the ST 1200RS. I can't speak highly enough of it, it was brilliant.
It was no match for the Speed Triple's speed, handling and agility, but with 150bhp it was still mighty. Great for distances to - Occasionally I had to do a 130 miles (each way) commute and if the weather was okay, I'd take the Fazer. It could knock up to one and a half hours off the commute time compared to the car!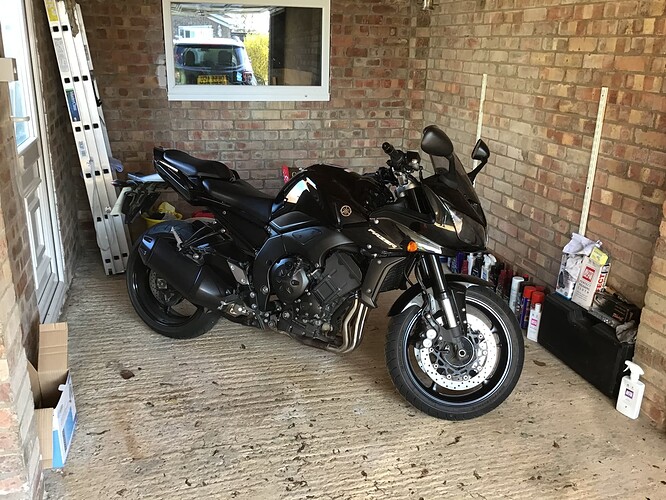 That looks like it's next to the Desert Rats memorial just north of Mundford! Hello from another Naarfork dweller!