They're our Grandmothers, Mothers, spouses, sisters and friends, let's hear it for the girls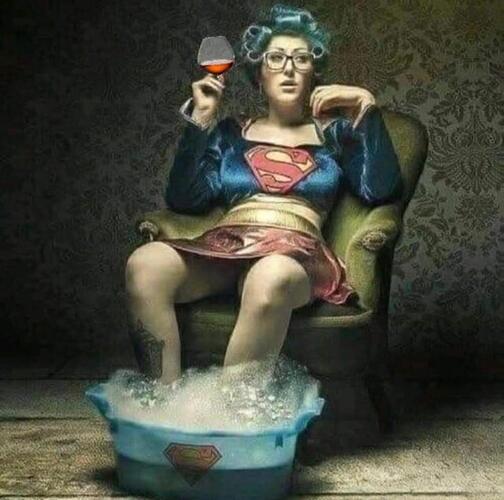 Happy international Women's day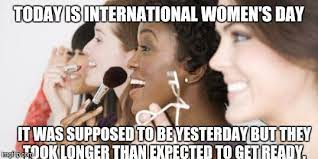 Good to see we focussed on how to encourage more women to ride motorcycles…

I've encouraged my wife and one of my daughters, if we all encouraged two ladies, things would be better.

There is actually an International Men's Day too, but we forgot which day it was.
I've encouraged the mrs. Great to be able to ride together.
As I saw elsewhere in the internet:
"So, 8th March is International Women's Day but when is International Men's Day?!"
"Every other day."
I didn't have to convince @Motopulcino as she's always been interested, just never gotten around to trying a bike. When we got together I bought her a little Suzuki 125 and she absolutely loved it. I'm pretty sure she loves her Ducati more than me, now.

It is great to share the fun of riding and she has her own lady-biker friends now so it's opened up her social life in a new direction, too.
What a load of bollox though really! Eh?
Let's celebrate women, let's celebrate blokes… trans… black… neuro-divergent… What feckin next? Friggin Liechtensteiner's day??? Talk about damp squibs??? There are so many bullshit "look at me, look at me" days that none of them mean anything anymore…
At the risk of being booted off the forum… not all women are worth celebrating… or men… or people of color… or whatever fashionable gender orientation is currently popular… and let's be honest here… a large percentage of people from a certain, small, landlocked European nation!!!
There are wankers in every portion of life (yeah, yeah … I'm the easy target now) and I don't want to celebrate them in some catch all bullshit!
Let's celebrate people of worth… a once only event… here's to 2023's remembrance of Dorothy Lawrence (1896 - 1964)
I don't have a problem with these days for raising awareness of inequality, The 'celebration' tag is just to get people's attention. What irritates me is when it's only lip-service paid and there's no real change for the better over time.
Getting at the Dutch again, are you? Oh wait, we're not landlocked…

Every sperm is sacred

The inequality that bothers me is all the land and properties that the royal family own which they "nicked" in the first place and most of the wealth that is owned by the few.
100% of the land owned by 8% of the population, that's capitalism in action.