No surprises.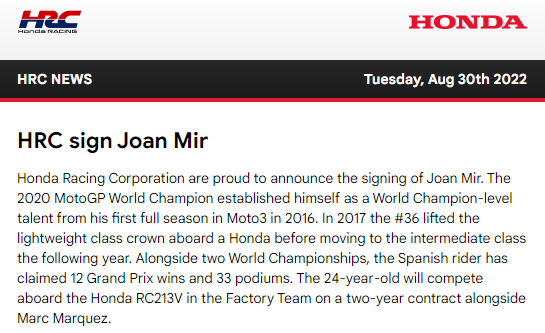 Not sure he had a lot of choice as most of the best seats have gone…. The Honda MotoGP project is currently a disaster and he's got a hard job ahead of him.
He's had a terrible season with crashes left right and centre. These crashes have been whilst he is on the best handling bike on the grid, how he will get on on the RCV remains to be seen……
Well he has had plenty of experience in crashing recently.