Some several years ago I bought a C15 (BSA don't ya know) and immediately had to get it running and repaint the tank with a Johnny Reb flag and airbrushed desert island sunset scenes. Lovely it was not.
It leaked so much oil that it was difficult to see the traffic lights change colour due to the clouds of smoke coming off the engine when it wasn't actually moving. Once, two up, going up a slight incline, we were actually overtaken by a Puch Maxi moped! It inched passed us while we shouted insults to each other.
Did ya'll know that Triumph investigated the building of not only the Steyr-Daimler Puch moped but also their Tunturi exercise treadmill. I don't know if any were actually assembled.
But Triumph really did build these for several years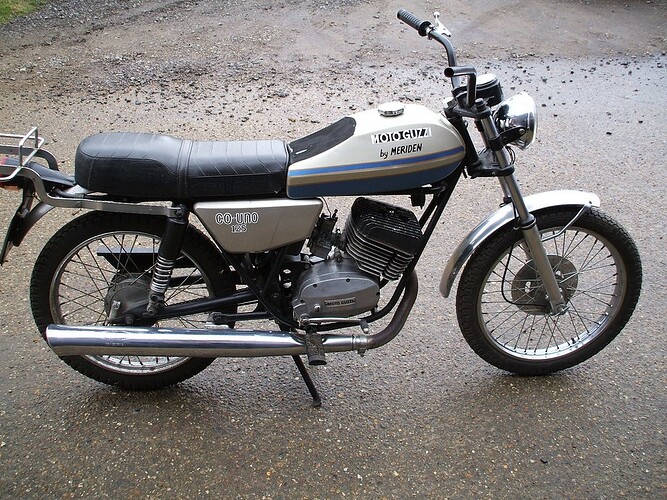 Around 600 of the Co-Uno were built and sold
So they are quite rare. And at £369 when new, cor…well…erm…