It's a beautiful day (even in Yorkshire) so I pulled the Street Triple out of the garage for a quick run down to my favourite coffee shop, about four miles away, this lunchtime.
About halfway along the road that drops down to the Holme Valley and Holmfirth is a crossroads on a blind bend. You can't see the road coming from the left until you're on top of it. There's a mirror opposite that I check on the approach but even so I'm always very cautious in case someone is pulling out.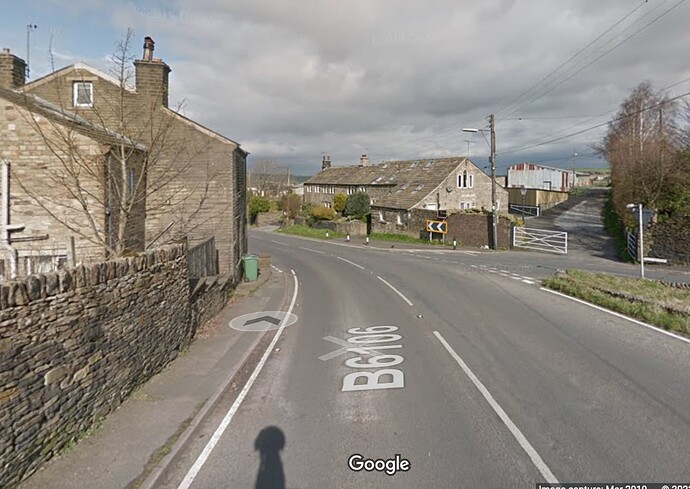 As I came around the bend today I was confronted by a car just beyond the junction reversing back up the road because he'd missed the turning! I hit the brakes and pulled up in plenty of time but there was no stopping my incredulity. I stabbed the horn to say, "Move it, buddy." In response he just indicated left (yeah, he wasn't indicating either), so I pulled up next to his window and shouted, "Excuse me!" with the intention of, sternly but not angrily, pointing out how dangerous it was for him to reverse up the road like that. Because I was on a bike he probably felt intimitaded, because he ignored me and continued reversing. Unbelievable.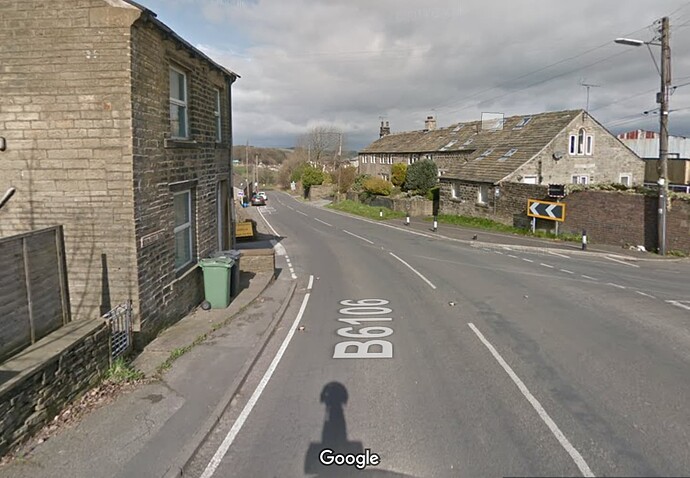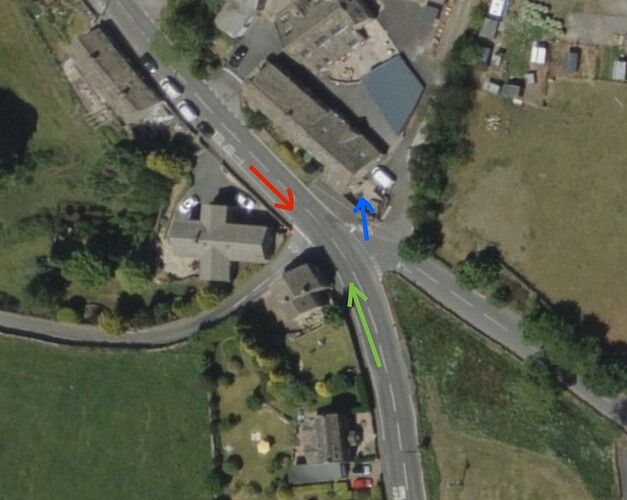 Green = me
Red = the muppet.
Blue = a mirror