Hi guys! Well, tried and unfortunately tested engine guards on the speed rs.
Worth every penny imho and although not exactly a iom 180mph spill (dropped at a petrol station), it works. You can see the scratches on the r&g thing. Saved the case imho.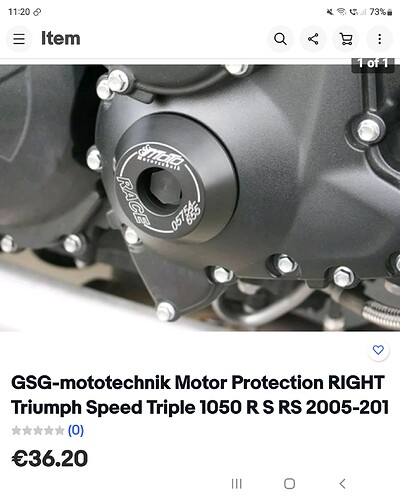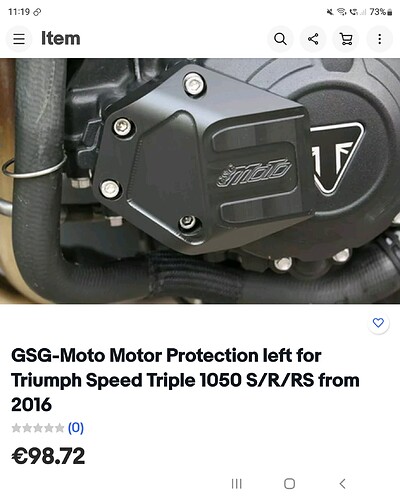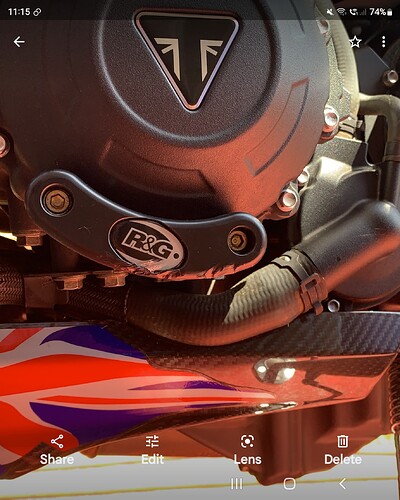 The 2 previous pics are 3d printed and came from Germany. Fit is perfect.