Went for a wander round the shiney shop and a couple of questions arose for those of you that know about these things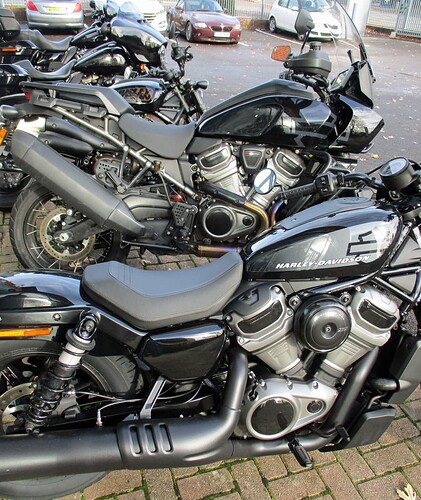 Black shiney things lined up outside, some of them with the erm…revolution max engine. Why do spoked wheels now have the spokes around the outside of the rim? I've noticed Triumphs have the same weird looking rims. Is it because they are tubeless? Why can't the spokes be where they look better?
Note the exhaust sensor, jeez, the outer cable was broken already. There were enough (shiney suited) blokes ignoring chatting customers while looking at their desktops to pay a bit of attention and fix it. Moan moan moan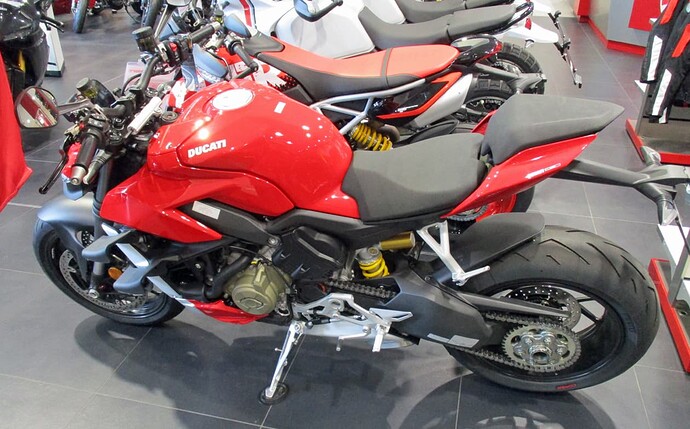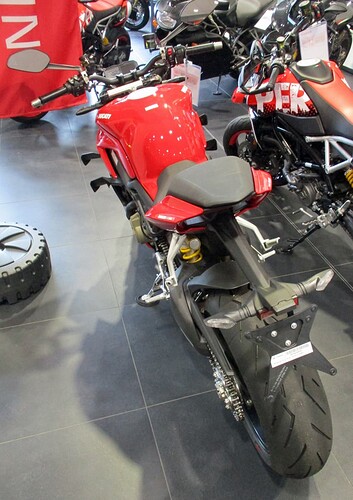 I quite liked this. I was imagining how better looking it could be by taking off the number plate scaffolding and binning the back footpegs when a shiney suited computer operator asked me (shouted from his desk) if he could help me.
Probably because I was taking photos of a potential 20 grand sale.
I asked what the stupid looking wings on the front were for.
"Downforce" says he. "It's because it's essentially a GP bike"
I left and bought some gearbox 80/90 from a different shop.