Thought I would move this over to here…
The bike is garaged in an unheated garage, so temp pretty chilly (minus something!).
It is used to commute on everyday, and all is generally running well.
Similar non-start issue last week, but resolved itself after a few minutes when it fired up. That evening I put it on an Optimate charge…green all looked good.
Used bike fine yesterday.
Bike wouldn't start this morning…pretty sure it is the "cold cranking" issue, caused by an underpowered(?) battery, or relatively low CCA?
Current battery is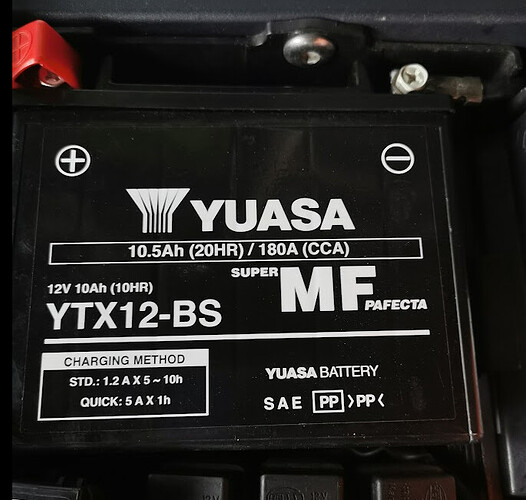 I took some voltages:
Battery ignition off: 12 V
Ignition on: 11.7
Trying to crank: 9.4
…these numbers don't look so good? Any obvious issue!? What else could I test?
I am a "whatever the weather commuter" so need a good, solid, strong start each and every day.
Was thinking of this as an upgrade:
Opinions welcome!