I love a good airshow and the Royal International Air Tattoo preview day at RAF Fairford did not disappoint.
The usual Red Arrows, Spitfires, C130, Korean Black Eagles display team and the totally awesome RAF Typhoon

Lots of static displays too, with my all time favourite F-16 pictured below.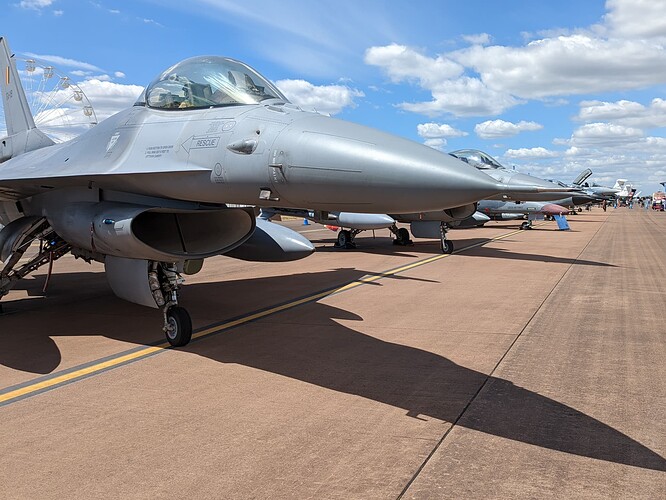 Is anyone else going this weekend? Riding the bike definitely helped bypass the traffic queues.