First time I've been over to Masham on the Guzzi and a while since I've been at the weekend.
A good number of bikes there, including some lovely old machinery: Vincent, Matchless, AJS and an Ariel Square Four.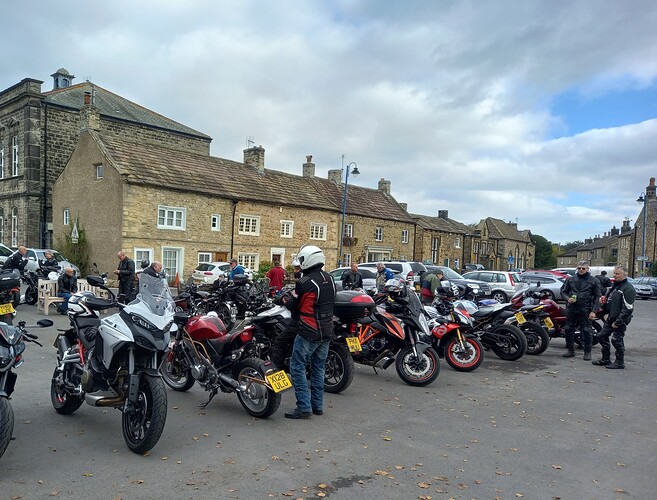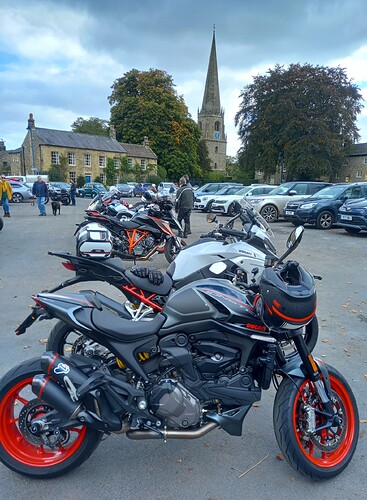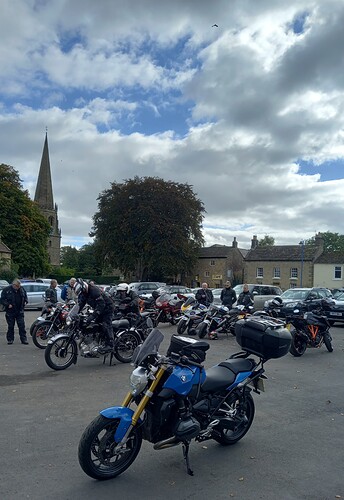 As I got off my bike, two guys came over (both on Triumphs) and said that there was a good range of bikes here today but that mine was the only Guzzi. Feeling a bit pleased with myself, I turned around to see four more bikes arrive - three of which were Guzzis!
Incidentally, one of the Triumph guys had a 2009 Street Triple, round headlamps, underseat exhausts but painted in the new burnt orange colour - it looked stunning.