As it's all new let's get some pictures of your bikes out there

Here's my Thunderbird Nightstorm 1700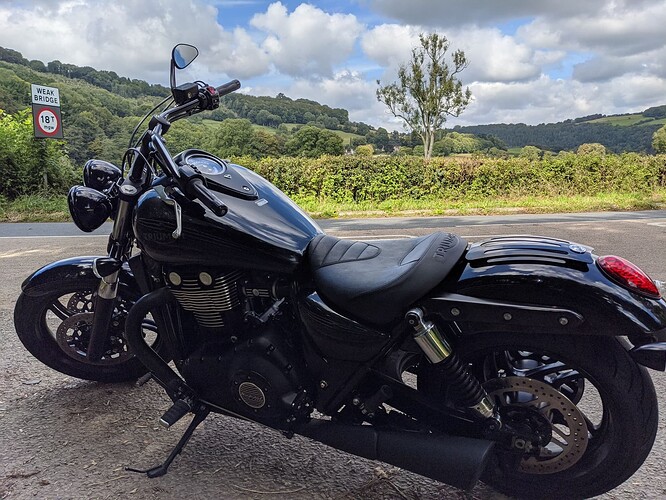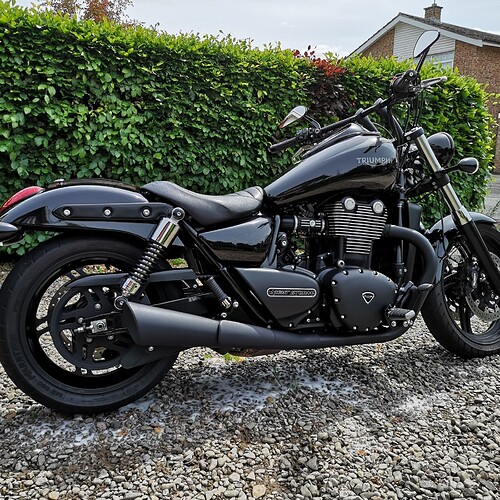 Are we allowed past pride n joys? Or is that another thread for another day…
All of the steeds i think should be allowed!



Here are 4/5 of the bikes I've owned. Don't have a good image of the first one which was a Dragstar 125.
Images are in order of my current one back.
Rebuilt T120V engine with a Tiger cylinder head (hence the painting on the tank). I really should use it as it's not run in yet.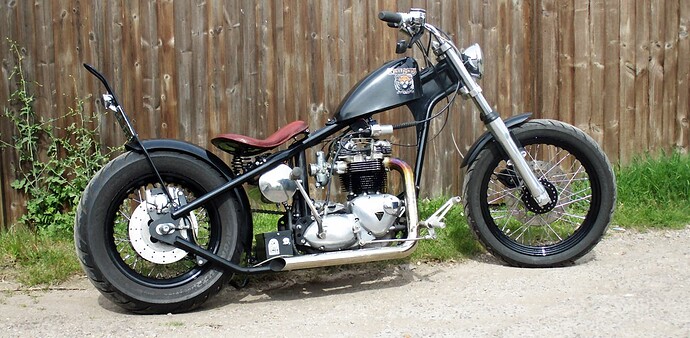 EDIT ooops sorry, just noticed it's Thunderbirds. Just ignore and pretend you didn't see it

@Iron has noticed, yes it was tagged for the Thunderbird section. I think it will take a while for people to get used to a new format


All good though

It's easy to see why, DCS! Nice bike. Great pictures, too. Which abbey is that?
I've always liked the styling of the 'retro range' - Thunderbird; Adventure; Legend but dislike two aspects of that style - the horn and the tail/plate light. It's almost as if the stylist got to them and said - "aw, stuff it, had enough of this - I'll just stick a couple of blobby things somewhere close to where they should be and leave it at that!"
It's a nice engine tune too…
The abbey is Furness Abbey… the old power base of the Furness fells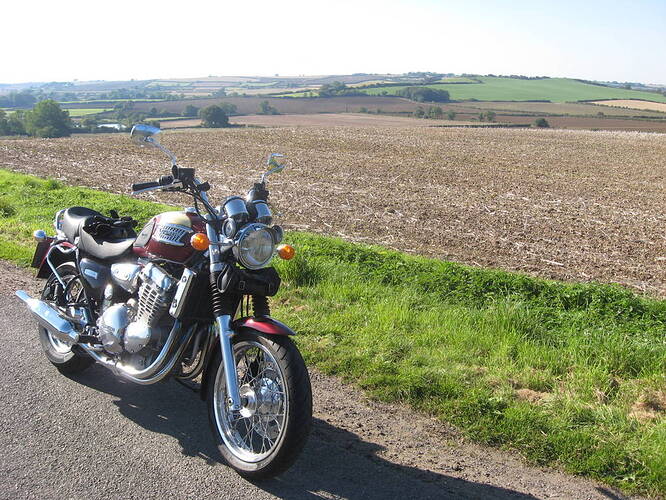 OK I know, what a tart I look. A chap round the corner took the photo without me knowing, and just posted it through the door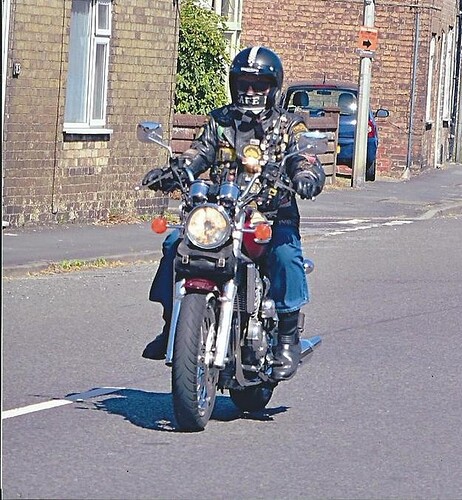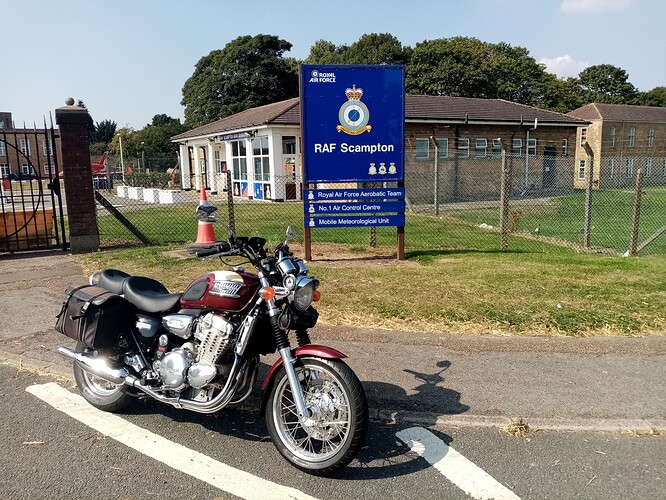 I do love my Thunderbird, I've had it 27 years now, and I once said to a pensioner friend of mine after she said " You love that bike don't you". To which I replied, " Audrey, if I could take it to bed and shag it, I would".
Needless to say her dentures fell out.

Lovely bike the thunderbird, one of my favourites.
I really fancied a thunderbird sport before i bought the T100 but a kind chap let me sit on his and the weight was too much for my failing spine, I've had it screwed together now but im happy with the T100 tbh.
I can't see myself ever getting shot of it. Best bike I've ever had really. I always have a big grin on me chops when I'm on her


. So there's no misunderstanding, the love hearts are for my Thunderbird.