When I got up to grey skies and sleet this morning I wasn't thinking about a bike ride, but after breakfast the sun came out and decided to get out for a few hours. (I had some encouragement from Mrs Mouse who probably wanted me out from underfoot, also, she knows a ride helps ease my grumpiness

)
The roads were still mostly wet, with puddles and the odd stream flowing down from the field run-off, so I was taking it cautious in the corners, but the roads were soon gaining lots of dry stretches and I headed of Peterborough way on one of my loops I do in iffy weather.
After a while I stopped at the side of the road to spend a penny and when I turned around I saw bike laying on it side, doh! I hadn't factored in the road camber and wind but thought I had gotten away with things until I noticed the sacrificial end of the brake leaver had done it's job and broken off. So that pee will cost £59.07 more than a penny.

Undeterred I continued on and extended my ride to make the best of the mostly sunny weather.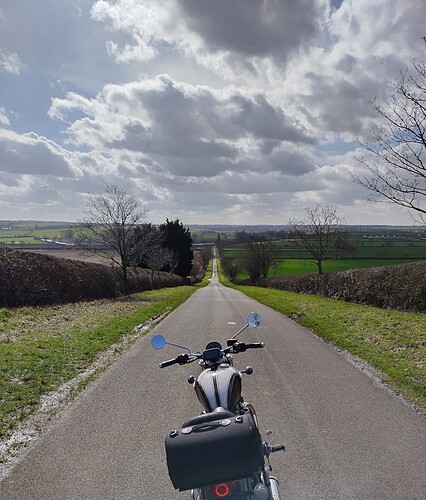 All told I did 120 miles and got caught in the odd shower but had a good time. My prophecy last week when cleaning bike about it getting mucky again in a few days came true.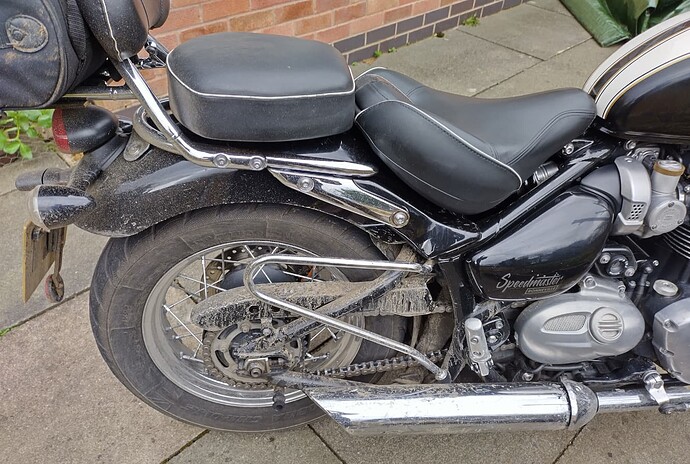 I just hosed it down to get the loose muck off, then dried it with a blower.
Stubby brake lever works fine as only my little finger doesn't fit but will replace it because it feels weird, and for appearances sake.