Looking at the Beeb's "we're all doomed" headlines today as I like to keep up on my imminent death from some desease, heat doughnut or nuclear attack.
Today, however, there's an issue with someone building a "DIY" patio next to some weenie stone bridge on a Scottish golf course. (I've no idea what the difference is between a "DIY" patio and any other type of patio).
Looking at the photos that were supplied for comparison there's this one of the patio and bridge taken recently.
And this one of some bloke with plus fours on wearing one glove (probably due to a chilly wind blowing from one direction and he's keeping the other for walking back the other way) to show how nice it all was before the patio build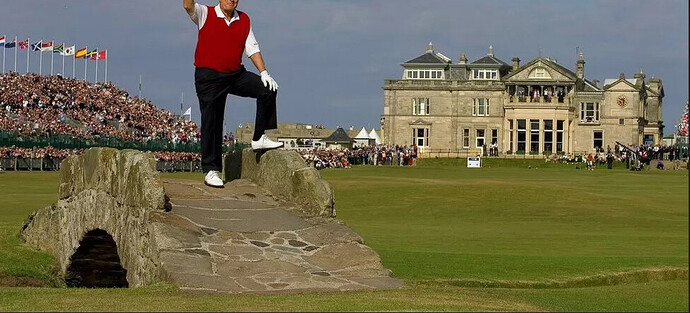 Look at the bridge…I've tried to size both pictures so it's the same size. Why has the clubhouse/castle/manor house moved further away? Is Scotland getting bigger?