London Motorcycle Show
2023-02-17T00:00:00Z→2023-02-19T00:00:00Z
Newark Classic Bike Show
2023-01-07T00:00:00Z→2023-01-08T00:00:00Z
Scottish Motorcycle Show
2023-03-11T00:00:00Z→2023-03-12T00:00:00Z
Superbike World Championship Donington Park.
2023-06-29T23:00:00Z→2023-07-01T23:00:00Z
Dutch MotoGP, Assen
2023-06-23T23:00:00Z→2023-06-25T23:00:00Z
Tickets already purchased…!
VMCC Somerset Autojumble Bath and West Showground
Admin edit: The 'insert date/time' button (next to the emojis) has be be used for the entry to be picked up by the calendar.
2023-03-25T00:00:00Z
I'm glad someone came along to actually make this work, so thank you. I will hopefully be having a stall with a few bits and bobs (and a few bikes) for sale. So bring a tea over and have a chat.
These will be there for sale so you'll know where I am
3 dates for your diary
SATURDAY April 29th 2023
An exhilarating ride-out over the glorious Lincolnshire Wolds.
Starting from the Lincolnshire Aviation Heritage Centre at East Kirkby, Spilsby PE23 4DE
Signing on starts at 08.30 am
Ride Out starts at approx. 10.30 am
The WWII Aircraft Museum is open to all entrants and the World War II Avro Lancaster "Just Jane" will perform taxy runs during the afternoon.
"It's a thoroughly exhilarating spectacle" Motorcycles of any age (from 1890 to 2022) are eligible.
Facebook page here- Redirecting...
ALSO.
Wednesday 14th of June
If you're in the area, it's well worth a ride there. It's normally £5.00 to get in.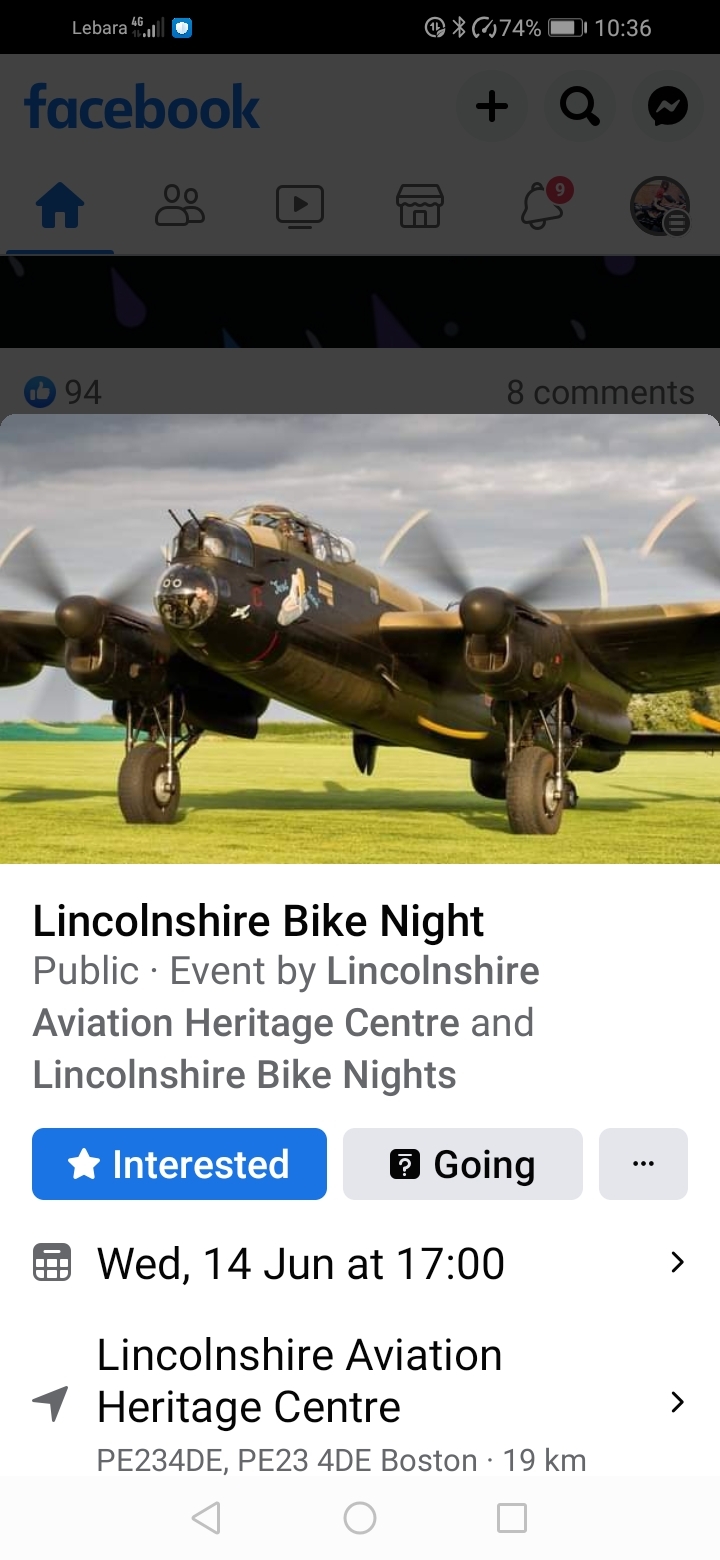 There's more
Bike night 16th August
Join us for a bike night with a Lancaster taxy run at 7.30pm
Refreshments available
Admission £5 per bike (rider and pillion passenger), all other admissions £5 per person from 5pm, pre-booking not required.
Forgot this one
Please note that the event calendar thread has specific requirements for posts. Events won't appear in the calendar unless the 'insert date/time' button is used to format it. You have to put different events in separate replies. See the user guide for help.
Crich Tramway Classic Motorcycle day
2023-07-01T23:00:00Z→2023-07-01T23:00:00Z
2023-04-01T23:00:00Z→2023-04-01T23:00:00Z
"The NewBurger Ring" in aid of Blood Bikes Wales. If the weather is decent, could be fun for a good cause.
The Witham McGuiness event has been postponed to November 3 2023