Thought I share some pics from my ride a week or so ago. Nothing special just a Spirited ride on some of my favourite roads. Given I'm located on the East Coast of Australia I wont bore you with the road names. But can add them if ppl want.
I'd been meaning to get another pic with Einstein for a while now, so got up early to beat the city traffic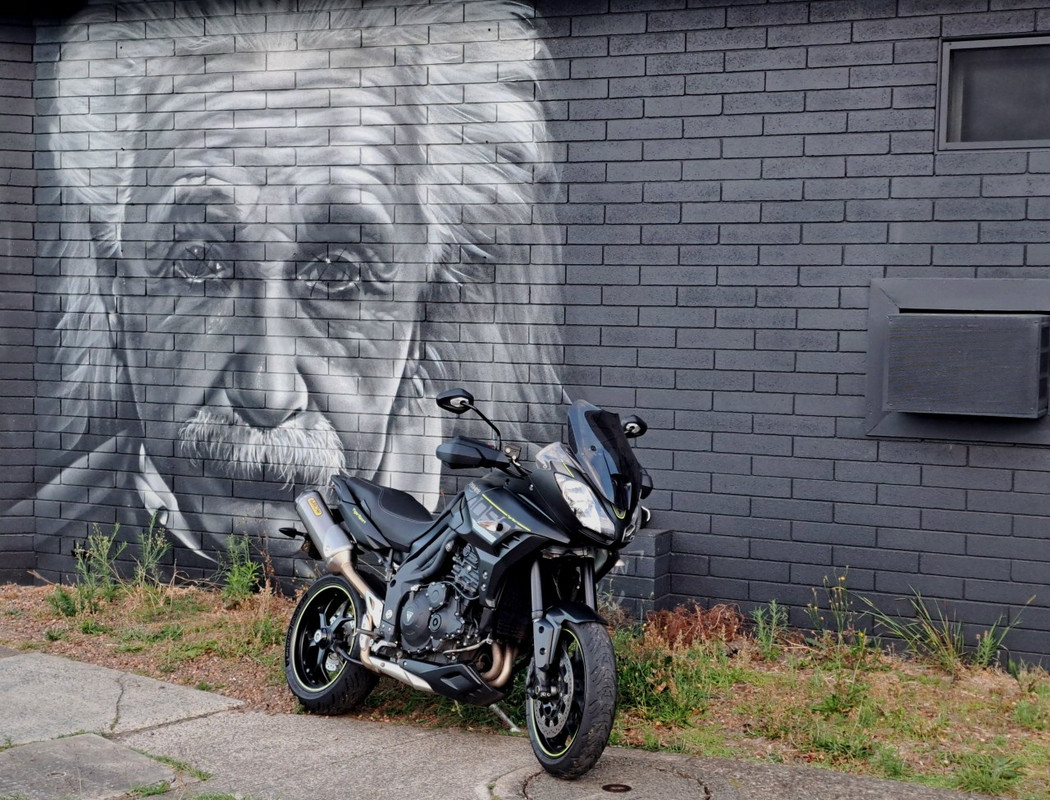 Meet up with another tiger riding mate and headed to our favourite cafe for a latte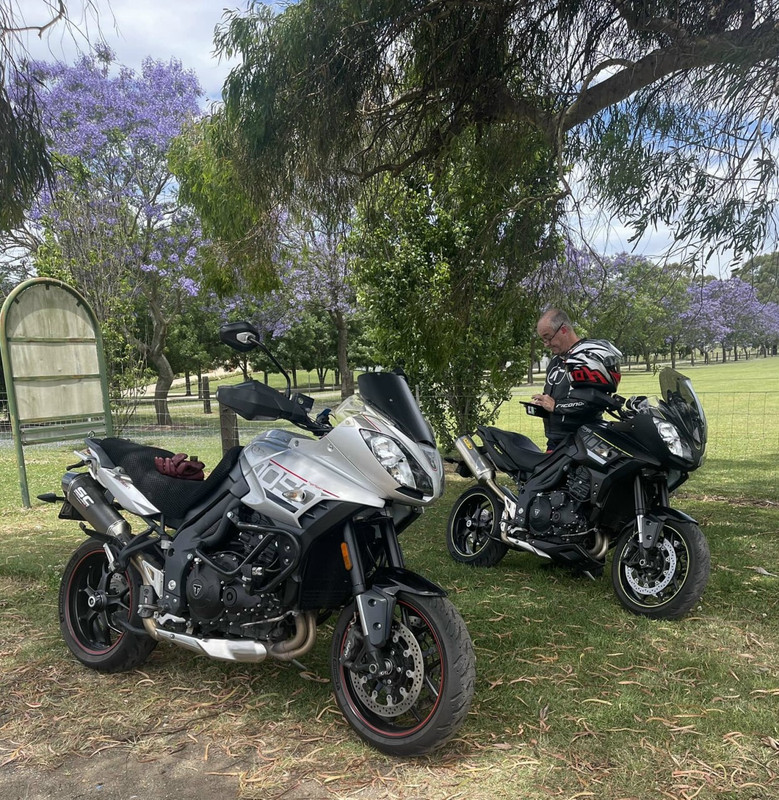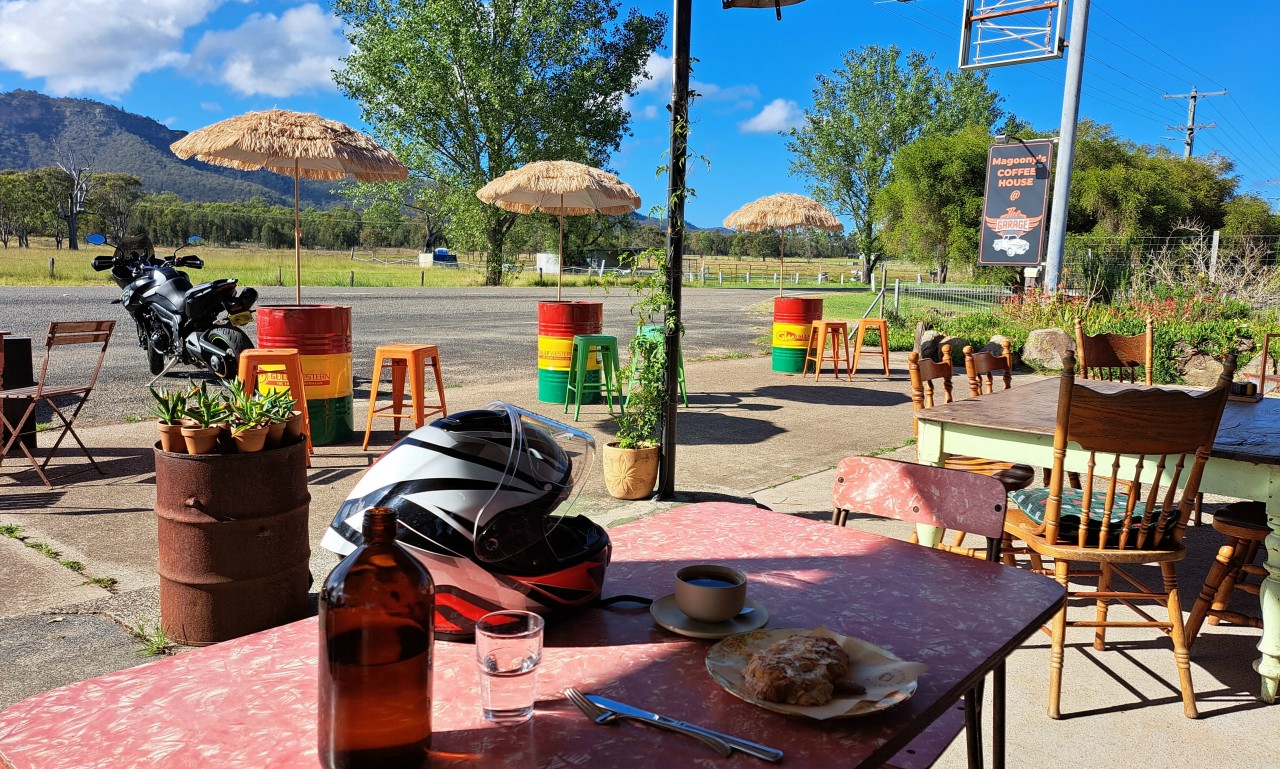 then we hit our local twisties, two laps no less, about 100 corner a lap.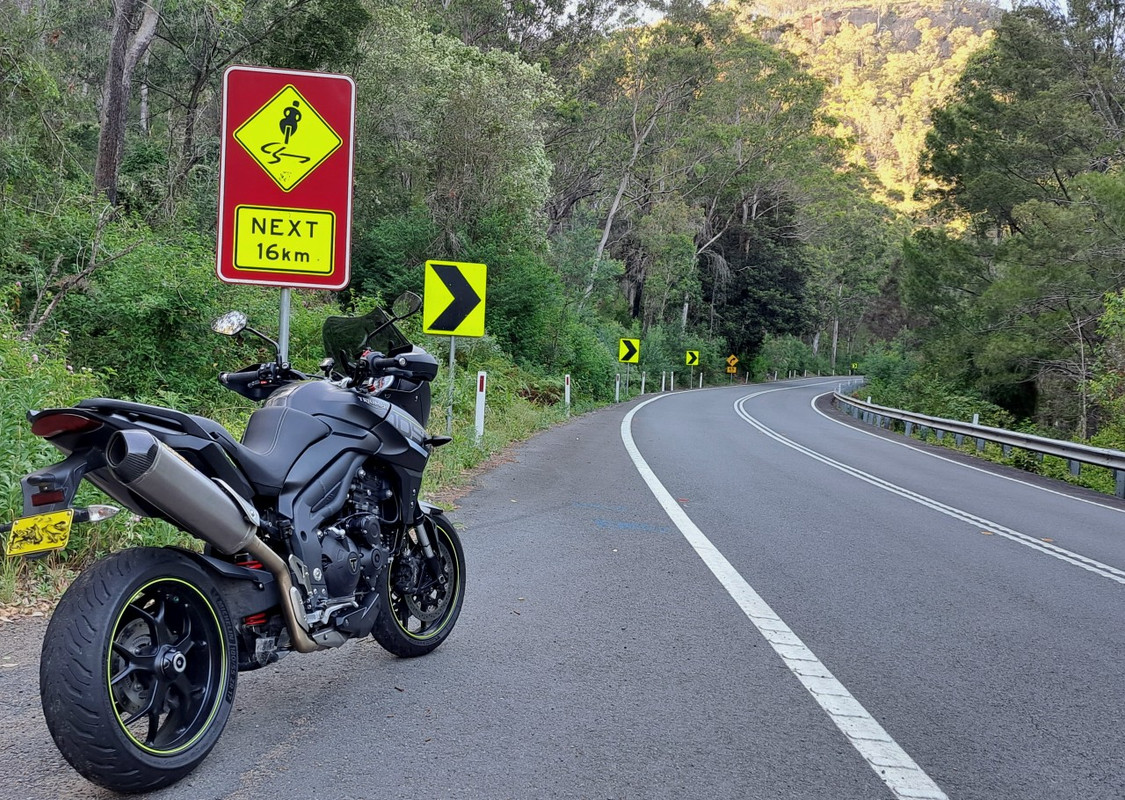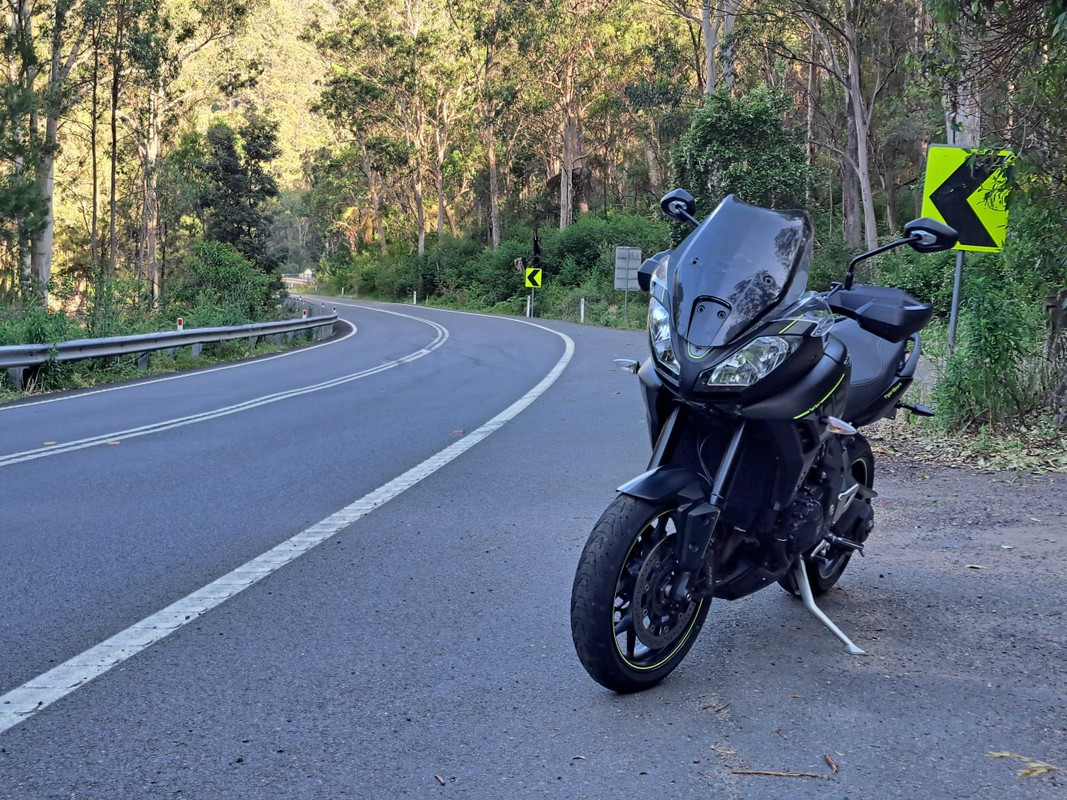 that was enough fun for one day (about 380 ks for me for the day) so we headed home for a cold ale and nap, not necessarily in that order.