Had way too many 1400s - just sold one and regretting already. Ive covered many miles on them and never been let down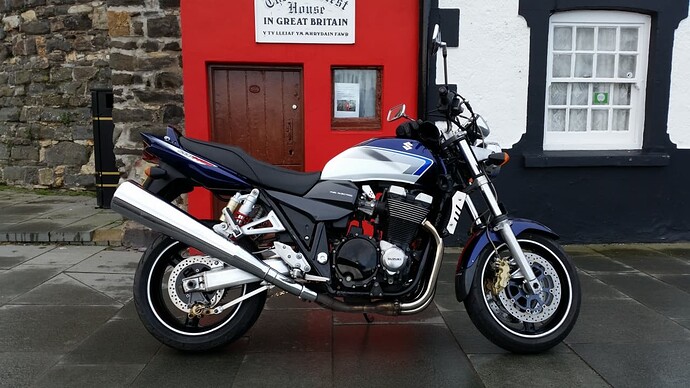 How long is that pipe


Believe it or not - standard for that bike
Looking every inch an international rock star there @DCS222




Heh heh…
I was a reet tart.


I had the red RF900. Looks provoking Marmite responses but liked it.
I liked the looks too, if the bike had a better headlight and less of a neck-crick… I probably would have kept it.
I don't remember the neck-crick but the older I get the more important headlights are becoming.

The boss bought a supercharged Jag F-type recently. I had a drive in it and the noise is sublime! It even has a button to make it louder