But…was he coming down after reaching the summit, or was he still heading up, we'll never know.
Thats a woodcock, what a fantastic and majestic bird! I used to shoot them, but they are such beautiful creatures, so I don't shoot no more.
Same here Andy, no easy task hitting one mind. No idea what it was doing up there.

Snigger

Yeah, they're a bonny bird… a little bigger than a snipe. Haven't seen one in a while though.
Stand by the edge of a forest this time of year at dusk and you will see them

Doing a happy dance, got 6 nations tickets for Wales v england at the millennium stadium.
Well, thanks for that @Littleade ! I came on to post my picture of signs of Spring and you posted THAT picture. Makes mine look very sad


Anyway, on today's cycle ride spotted these awesome signs of Spring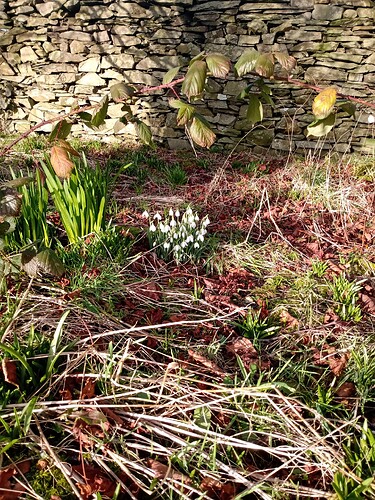 I'd rather see this than snowy pictures… Soooo fed up with winter!
Likewise. Today, beside our driveway, I spotted snowdrops just starting to flower, and daffodil spikes just poking through the grass. Spring is on its way!

Spring is on the way - heard my first woodpecker when I was out running this morning and then saw one in our garden this afternoon. Noticed the birds are starting to sing much earlier again now when I am up very early before an early shift at work too.
Yawn!





Vet day. Cat's face swollen up. Looks like he's been punched in the face but it's actually an infection that keeps coming back. Poor little fella is feeling very sorry for himself.
Helmut and I went to the National Motorcycle Museum today - it was great; he should be posting some photos later. I came home with a book full of useful tips to digest: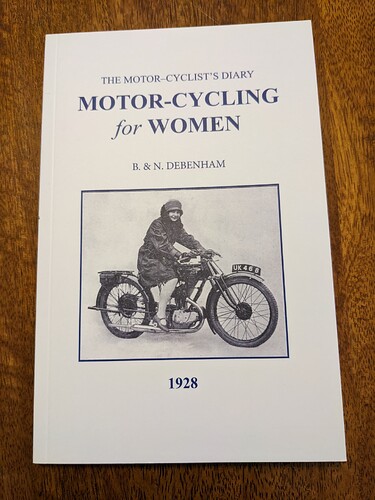 I like the lady's outfit: are you thinking of getting some new kit?